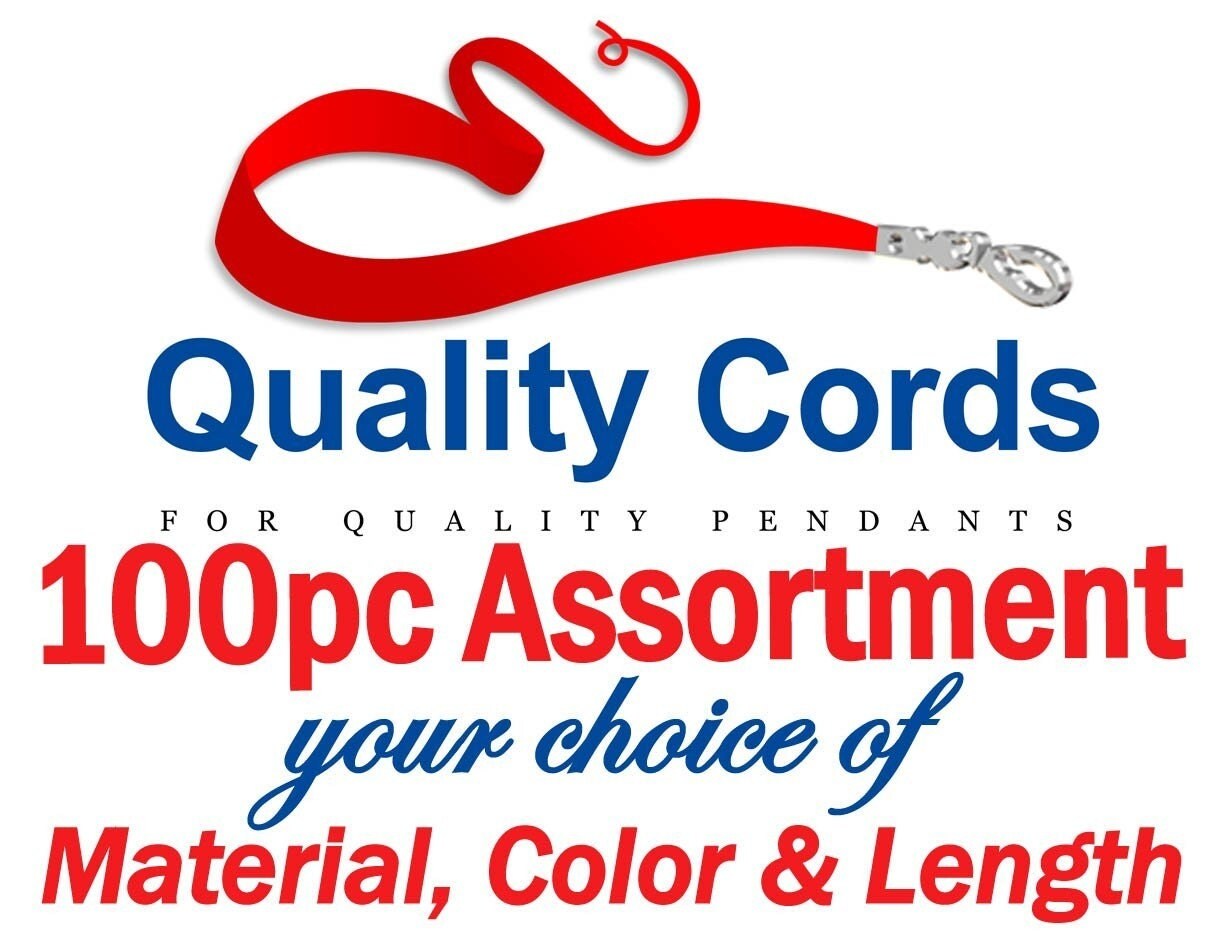 100 piece assortment of quality cord necklaces handmade in the USA, by a local Californian family. For the price of $95 you get your choice of over a hundred colors, over 25 styles and an endless possibility of lengths. But that is not all; we will ship our 100pc assortment FREE via USPS Priority mail.
Visit our website at
www.qualitycords.com
or our Etsy Shops at
www.qualitycords.etsy.com
Give your customers a choice. Instead of offering one standard necklace for your handmade pendants, let your customers choose the cord necklace that best suits their taste. Our assortment pack lets you offer short necklaces for your younger customers and long necklaces for your more mature customer who may prefer a 24" or even 26" cord that could be easily pulled over their heads without the need to undo the clasp. Older women, especially prefer this option when battling arthritis or other joint related illnesses.
An assortment pack also gives you the freedom of color coordinating your handmade pendants with our handmade cords. Let your customers select their favorite color or perhaps the color that best enhances the colors on your handmade art pendants.
At QualityCords.com our cord necklaces are GUARANTEED not to fall apart. Our cords are made to order with much attention to detail. If you could spot a "cheap import" a mile away so could your customers. Don't ruin the look of your handmade pendants with a dime-a-dozen cord.
Let us help, we are available to answer any questions at info(at)qualitycords.com.
Below are some of our best selling styles. Of course they are all available in smaller quantities; we have no minimum!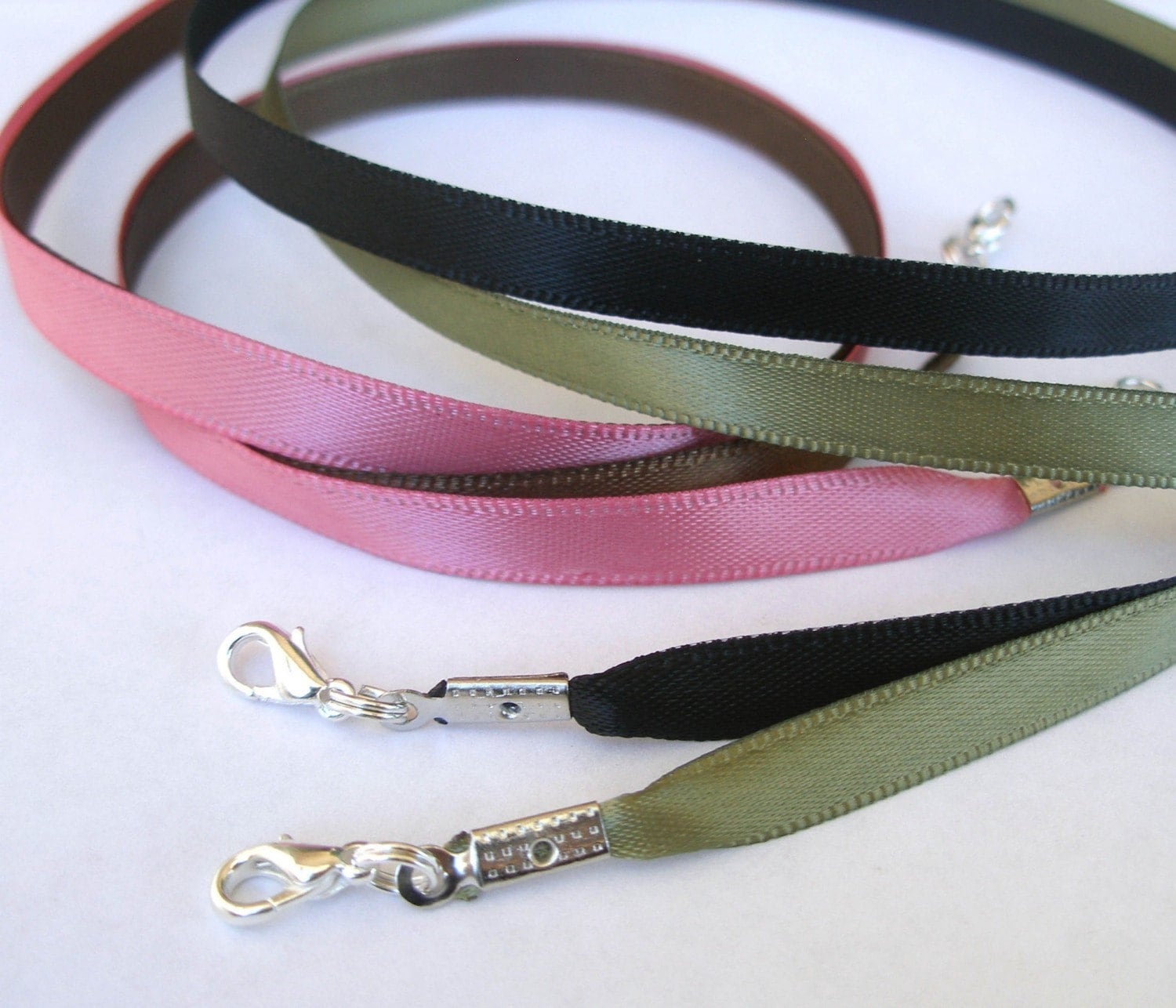 1/4" Satin Cord Necklaces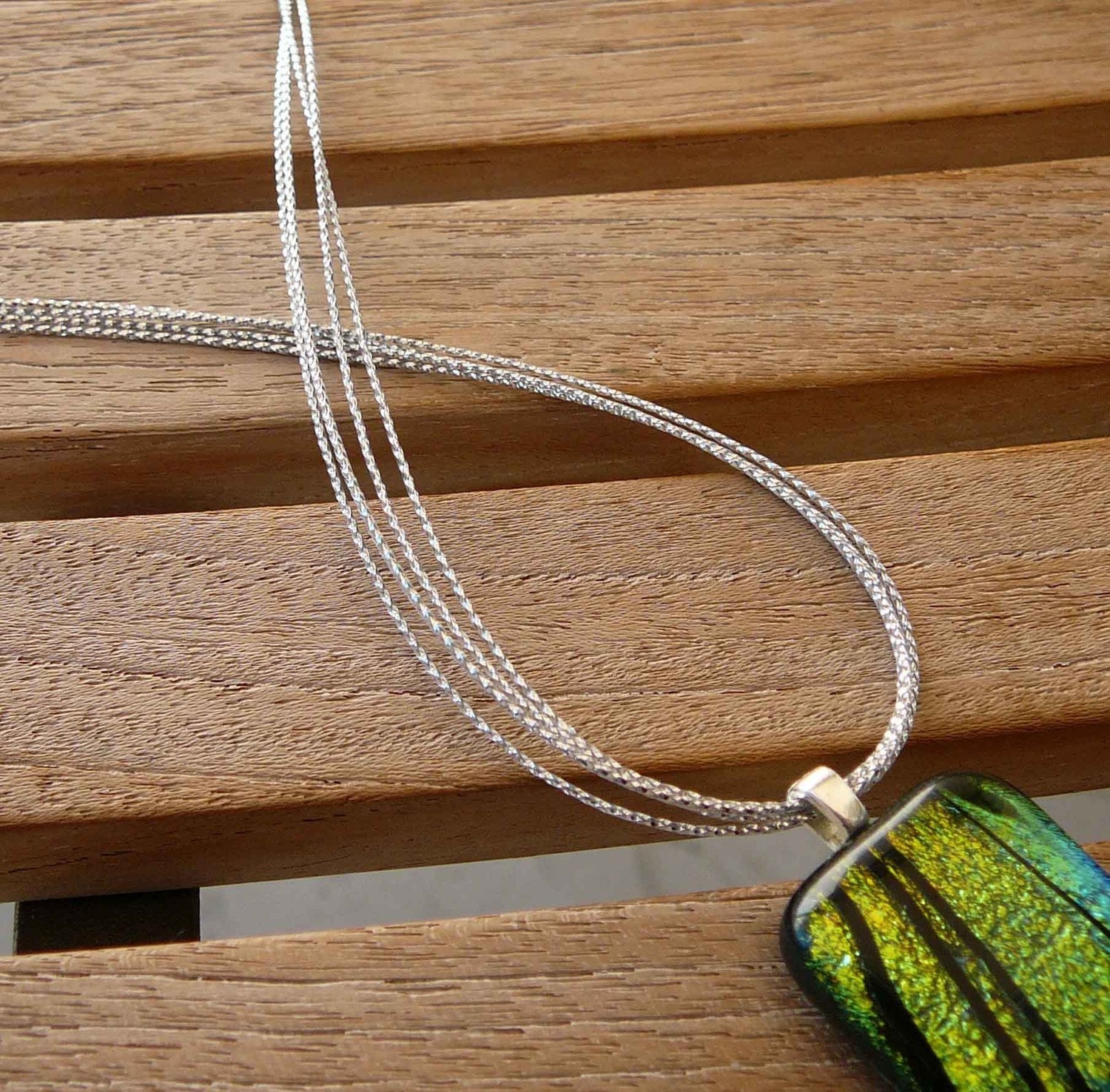 4-Strand Metallic Silver Cord Necklace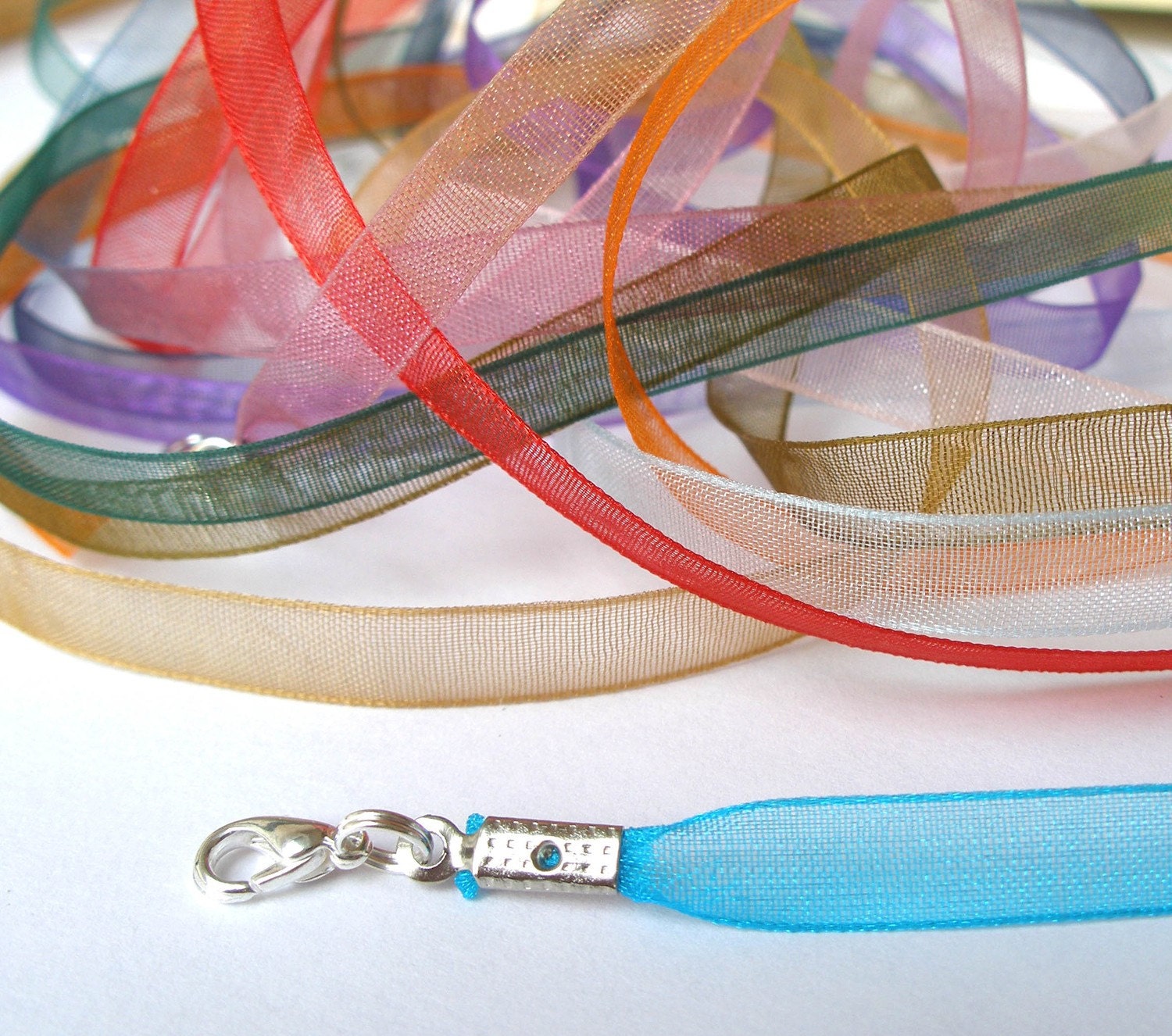 1/4" Organza Cord Necklaces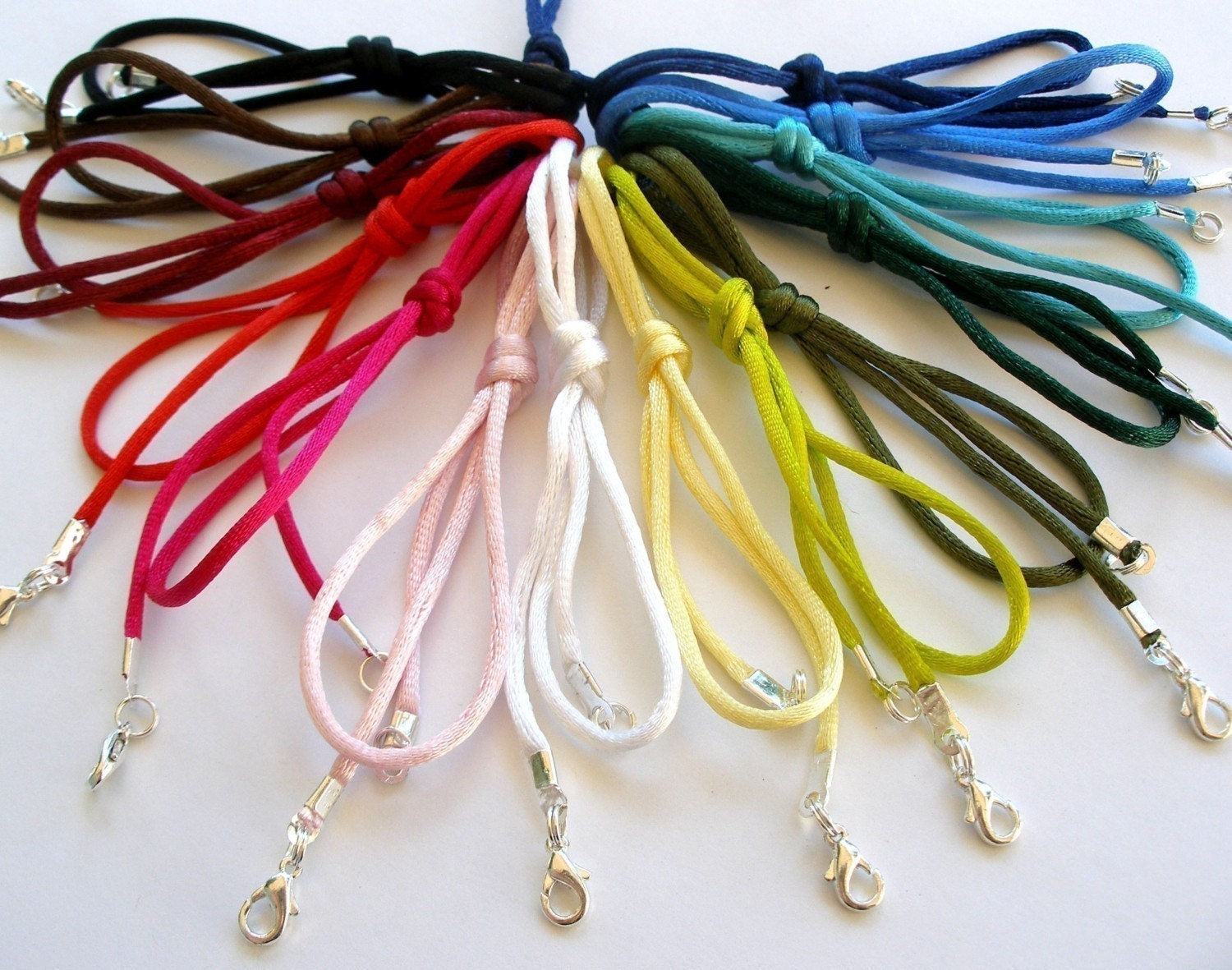 2mm Rattail Cord Necklaces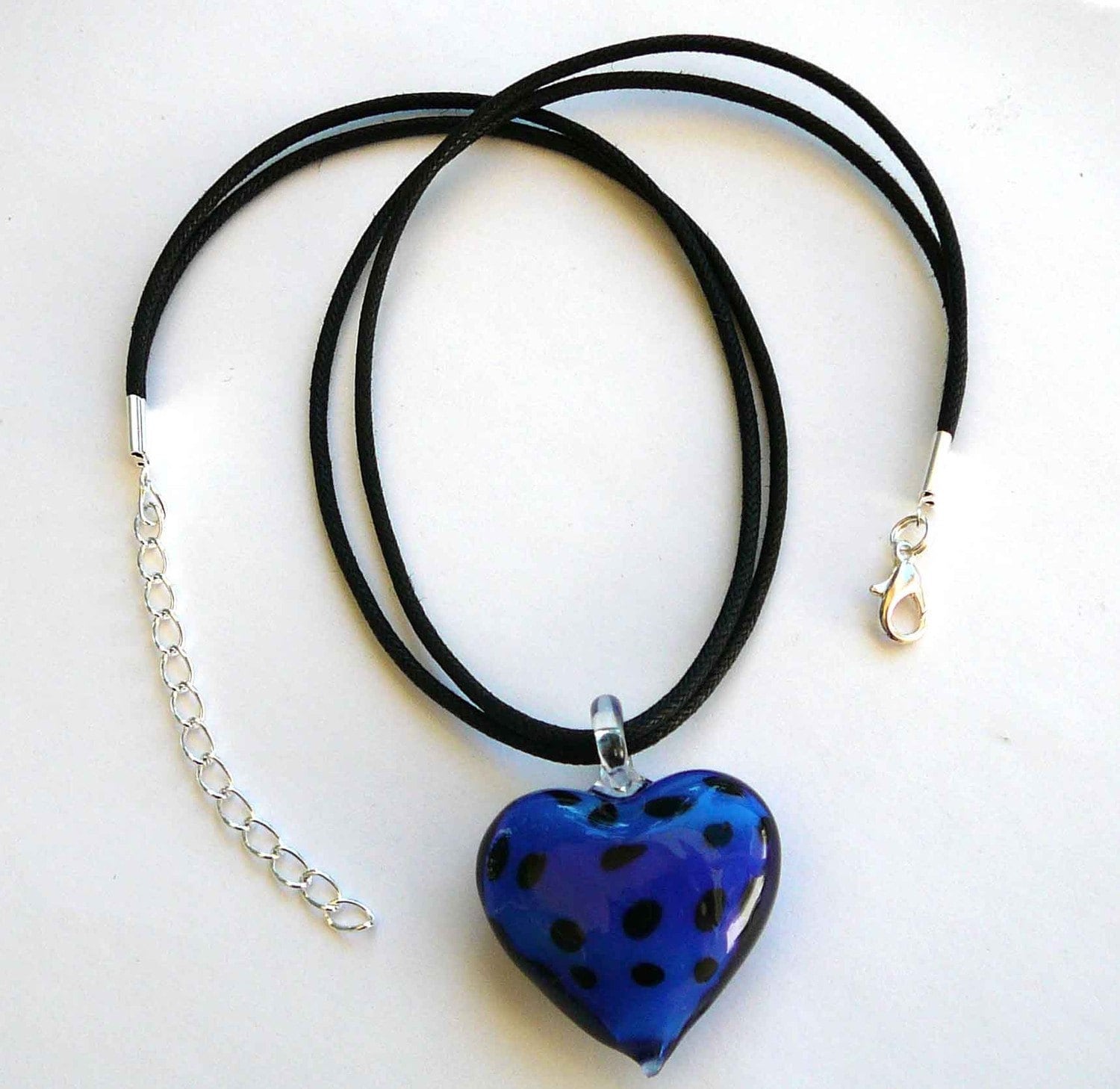 Double Strand Waxed Cotton Cord Necklaces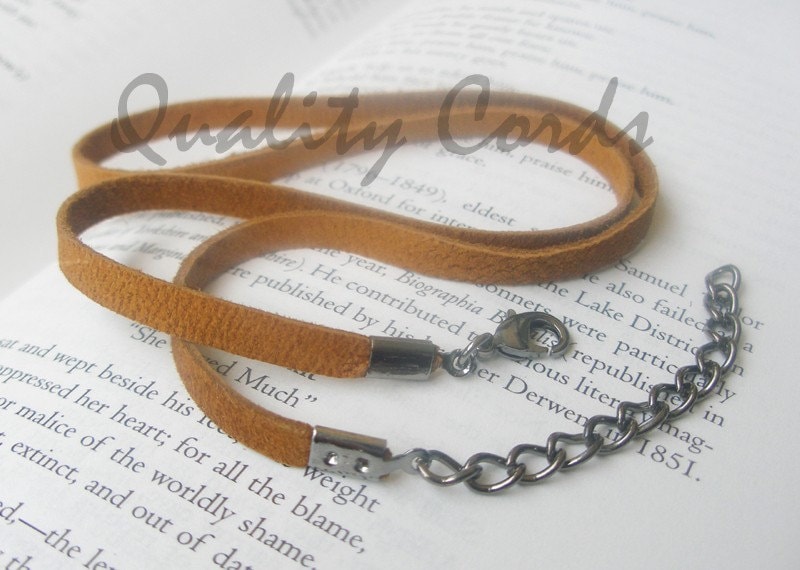 Real Suede Cord Necklaces