Whether you sell pendants for men or have purchased a pendant for a special man, you' ll need a necklace to hang it on. Of course you can go with a sterling chain but for men, sometimes a black thick cord is a better choice.
We've got cords that are proper for men to wear; they dont look "girlie" so you can pair them up with your man's pendants with confidence.
Our thick suede necklaces are a good choice for a "rough" or "raw" look. They are available in a golden brown and can be made in any length.
We also carry plain Waxed Cotton necklace cords in both black and brown. Either one are a sure fit for older men and teen boys alike. They are textured and have a sort of "leather" feel and look to them.
If you need our waxed cotton in a long 26" or even 32" necklace you'll be glad to know we dont charge extra for longer lengths. A standard 16" necklace cord will cost you the same as a 30" or 36". Plus if you order from us you have the flexability to order an assortment of lengths without having to pay more.
Below you'll see our
1. Thick Waxed Cotton
2. Thick Rattail
3. Narrow Waxed Cotton
necklace cords.
When it comes to selecting the right length it is important to consider the age and body type of the person who will be wearing the necklace. Below, our model who is a 25 year old male, is wearing 16"- 22" cords.
Feel free to
email us
we are always more than happy to answer any questions.
You can see all of our 20+ Cord Necklace styles in one place at our website
http://www.qualitycords.com/
there, you can also see all of our options by visiting our "
Options
" page.
We offer custom work, assortments of color, length and/or material at no extra charge. We ship locally from Southern California.
Our necklaces are available in Gun Metal, Silver Plate and Copper/Gold tone and all of our necklaces are
Guaranteed
! Can your current necklace supplier say that?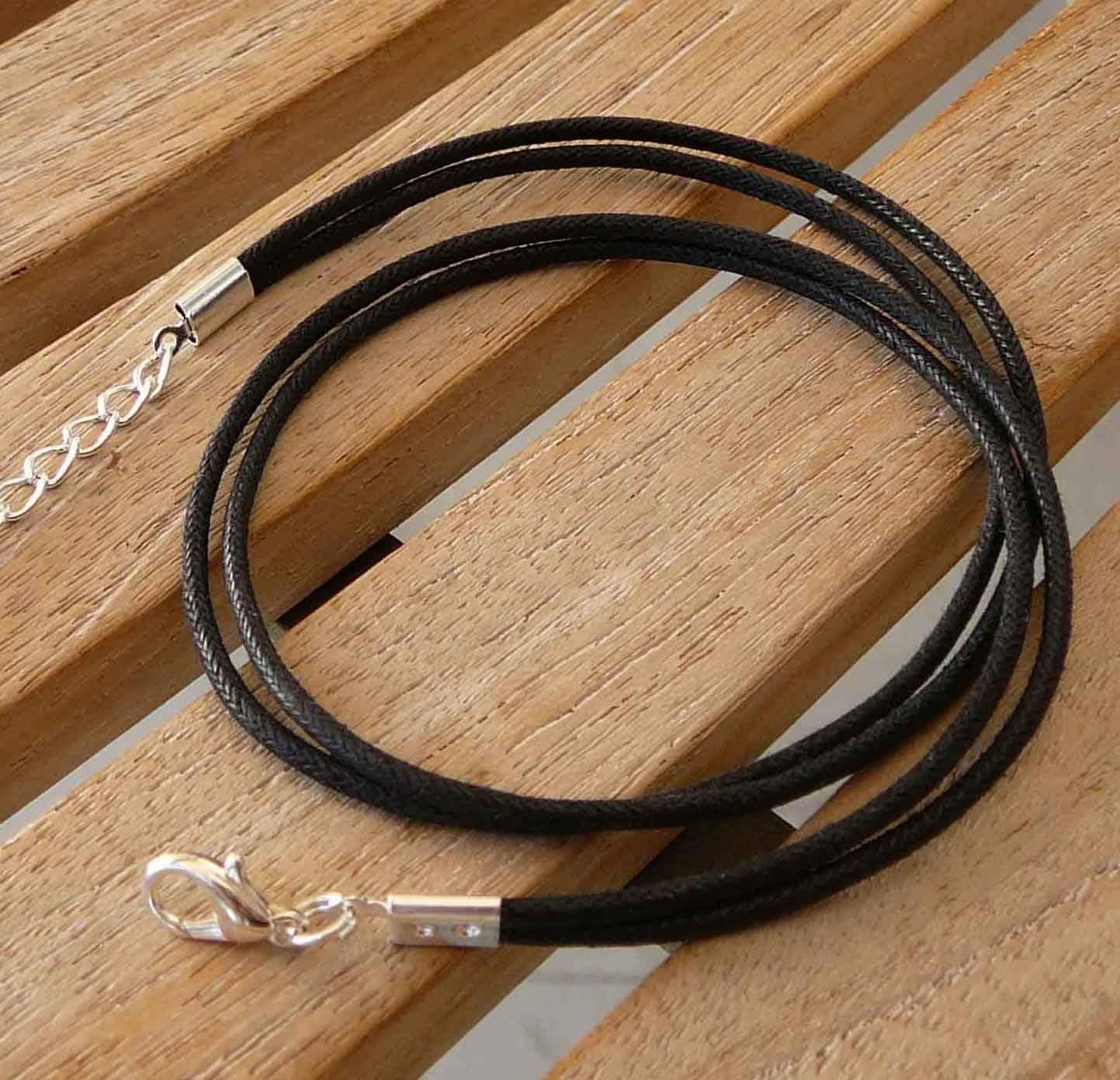 Men's cord necklace, Double Waxed Cotton. Black or Brown; made in any length comes with 2" extension chain. Available with Silver Plate, Rhodium or Gunmetal findings.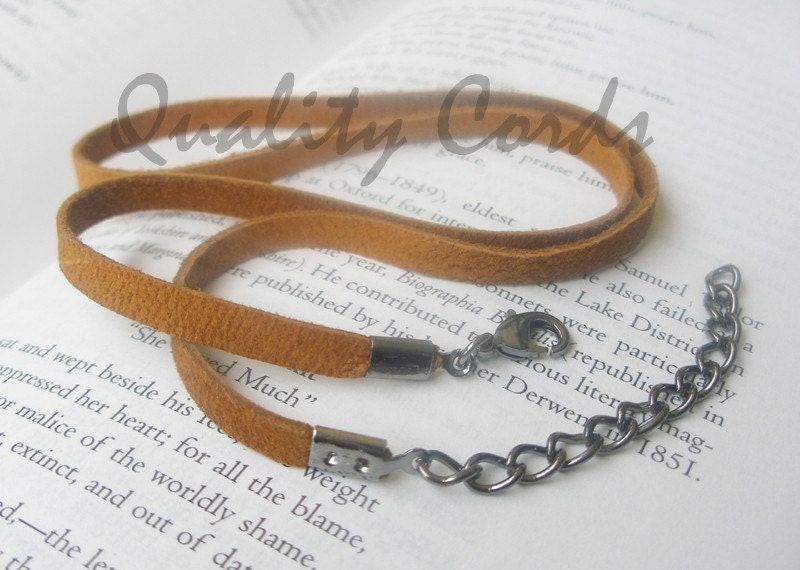 Real Suede Cord Necklace for men. Made of super soft Brown suede. Available with Rhodium or Gun metal findings. We could make them any length, they come with a 2" extension chain.
Need a sample? Just ask.